Sterilwize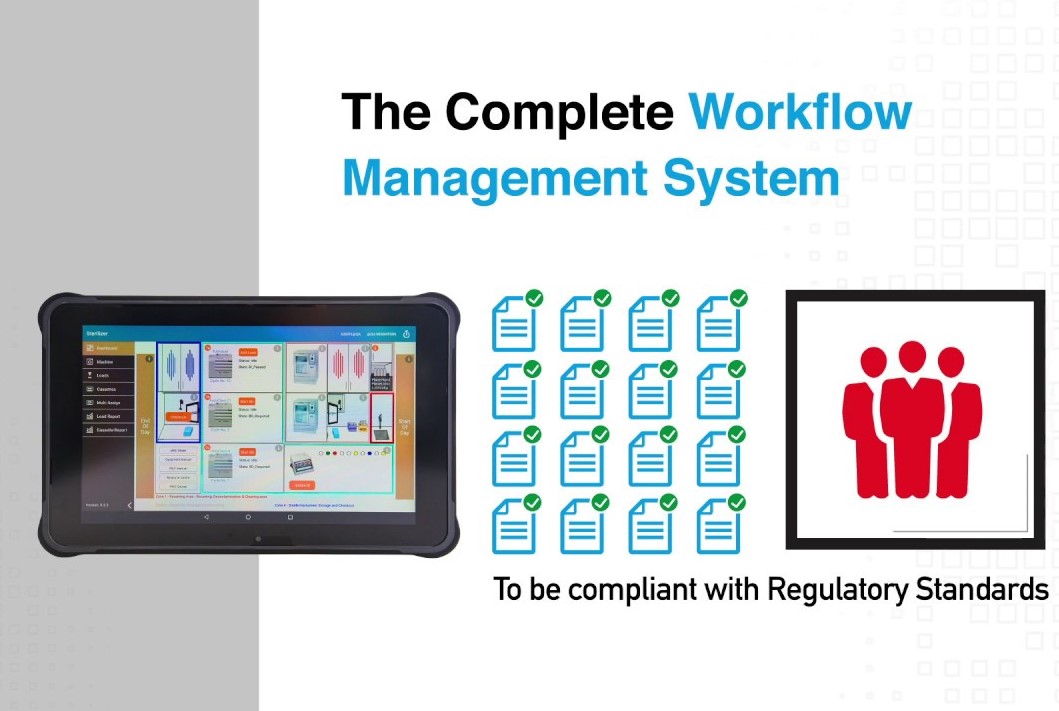 The SterilWize instrument processing workflow management system will supervise all steps of your instrument processing Procedures, ensuring that all necessary steps are met, all necessary tests are correlated and each set of instruments is barcoded and tracked all the way from the beginning of the procedure to its use on a patient. With smart sterilizers, data can be collected directly from the sterilizers and correlated with BI incubator tests, BD tests and PCD tests.
Wristbands worn by the staff member are used to document which staff member was responsible for each step of the entire process, with automated time and date stamping. Built in AI technology also helps to read the results of the BD, BI, and PCD tests and to validate the results. Photographs of each BI, BD and PCD test are also stored in the system indefinitely. Data that would normally be stored on thermal paper printouts, is automatically collected from the smart sterilizers and stored electronically, thereby eliminating the risk of thermal paper printouts deteriorating over time.
All steps of the workflow are validated, and Reports are created automatically with all documentation needed to satisfy IPAC protocols. This system saves a tremendous amount of staff time and money, and it can ensure that there are no errors or omissions in the processes that could expose the dentist to a liability in the event of an inspection. In short, it delivers peace of mind to the dentist in regard to the instrument reprocessing cycle and documentation.